Microsoft has never reached Apple quality, but Google could exceed it
Author: Matko Pecotić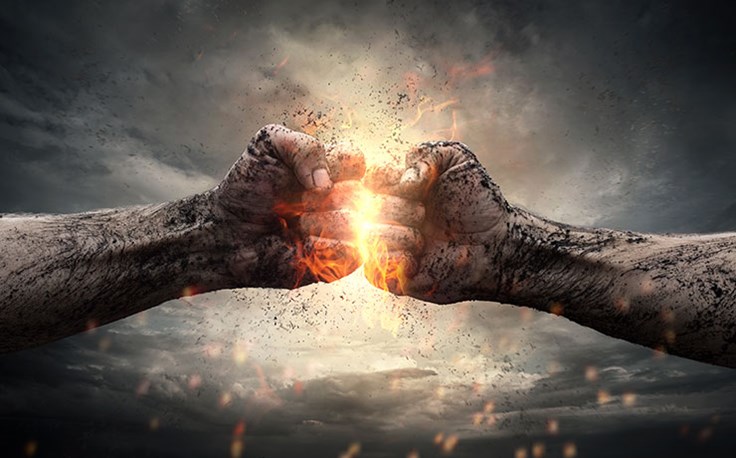 Once you get use to a product, it is just important for it work well. Especially when this device you on which you spend five or more hours per day. Till recently Apple products have been almost perfect. Now they are still good enough.
Apple is no longer the best, it has surpassed Google
Your're holding the iPhone in your hand. You have been using it for many years. Have you ever wondered whether Google's Android operating system on smartphones is better than your iPhone? If so, you're wondering rightly so. If you are "on the other side" still enthusiastic about your iPhone or Apple gadget in general, you can continue to click on - this article is not for you. Maybe in a few years you notice how Apple is late, or maybe Apple even wakes.
Ever since the first iPhone (2G) came, I used it in 2009, up to my first iPad 3 Retina, Apple products have won me. Later I realized that Windows PC is in many ways a copy of Apple's OS X operating system. At a recent conference with Microsoft, Windows 10 have been announced, but as a product that Microsoft will be constantly improving, while listening to the customers. So, even after many years they do not know themselves to make a "perfect" operating system. But, at least they are willing to listen to customers. Probably because of the Google's free, but still better solutions that have surpassed them. Maybe Microsoft earns well on business solutions so they didn't care, until it showed Apple is cool for business user too. So far, Apple copied some of the solutions from Google's Android operating system. Microsoft did that too, but unfortunately, the new Windows Phone 8.1 on smartphones, despite taking solutions from Apple and Google, has not made that these solutions work better. In any case, Windows phone are providing better user experience than before.
Gadget companies come down to a couple of big players
Gadget companies come down to a couple of big players. In addition to Microsoft, Apple and Google, there are also Amazon and Facebook even though I won't talk about them too much. Amazon is not celebrated with its Kindle products (I'm not saying that they are bad), while Facebook recently bought a variety of applications and start-ups, with the lack of its own ideas and innovations, while spending billions of dollars.

In 2011. Apple has removed Microsoft from its throne and became the most valuable company in the world (based on the value of the shares). According to some research on the value of the brand in the US, Apple is the most valuable (119 billion dollars), followed by Google, and Microsoft. Meanwhile, Exxon Mobile has overtaken Apple that has so far elsewhere.
Who has the most market value, whose brand is the most respected and who has really the best products, is not the same
Looking from the perspective of the user, Apple for some time did not thrill with new products as it did before. Its iPhone 6 and 6 Plus are very good smartphones, but do not offer anything new. On the other hand, reviews of the latest Google Android 5.0 Lollipop system gives precisely those new features that we expect. If Apple doesn't wake up, find a new Steve Jobs or something similar, they will become same as Microsoft. Always solidly good.

Microsoft has never reached Apple in terms of product quality and user experience. Therefore, it Apple later overtook they're market value. On the other hand, now it seems that Google has surpassed Apple in quality products. If Tim Cook does not wake up soon or they find a new Steve Jobs, Google will overtake them and the market value.