Hands-on preview: Samsung Galaxy S7 & S7 edge
5.1" Galaxy S7 and 5.5" S7 edge are offering highly advanced specifications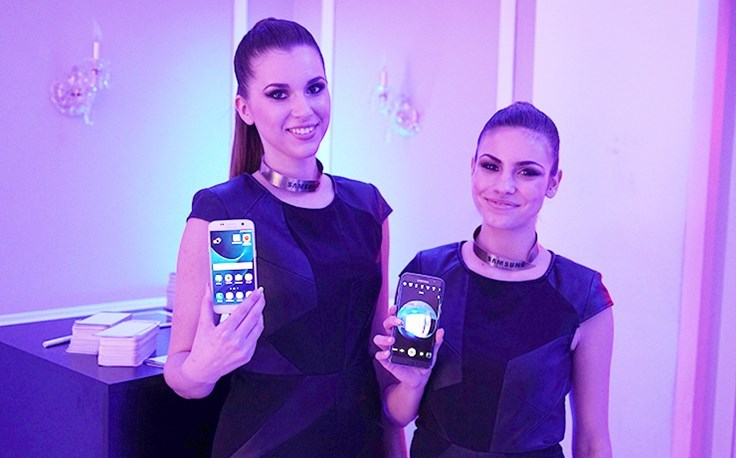 Recently Samsung showed its new flagship smartphones for partners and the media. We had a chance to try out the all new 5.1-inch Galaxy S7 and in hands a bit larger 5.5-inch Galaxy S7 edge.
The biggest upgrade compared to previous models are the cameras with 12/5MP and F1.7 aperture lens
Galaxy S7 looks pretty similar to previous S6 model, but actually it feels even better in hands because the back sides are now curved inwards. The front side has a separate virtual and physical key below the screen, and the interface is updated with the latest Android v6 Marshmallow.
S7 edge model is even more attractive even though at first glance it looks like ordinary Galaxy S7 model. Inside you will find a higher capacity battery (3600 mAh) that can charge up to 60% in just 30 minutes, and as its name implies, S7 Edge has curved sides of the screen. The sceen itself is also increased to 5.5-inch (535ppi pixel density).
Galaxy S7 and S7 edge will be available this March with the recommended retail price for the Galaxy S7 of $799 while the Galaxy S7 edge will be a bit more expensive (about $899). Versus the previous generation, you will finda improved cameras that are now certainly the best on smartphones.

.
More on Samsung.