This might be the new Galaxy Note 5
In cooperation with Ivo Maric we bring you the Galaxy Note 5 Edge concept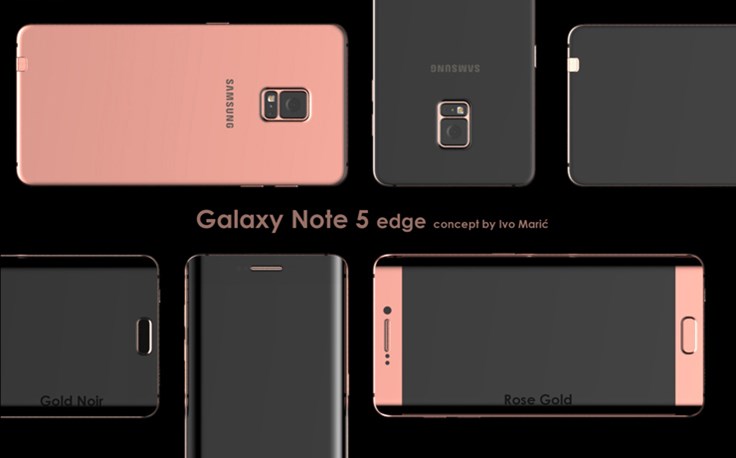 Samsung's new 2015 phablet Note 5 is expected to be the best of its kind on the market. In cooperation with designer Ivo Maric we bring you the Samsung Galaxy Note 5 concept video.
Like Galaxy S6, Note 5 is expected in regular and Edge version
Samsung's Galaxy Note 5 is expected to launch in Q3 2015. For sure it will come in Edge version like Galaxy S6, while it's 6-inch display may show a resolution of 3840x2160 pixels, which would be the first Ultra HD or 4K display on a smartphone.

.
UPDATE: Our first video was pretty close to the original. This new video shows Galaxy Note 5 even with closer details.