We've tried out: Samsung Galaxy A3 & A5
Samsung Galaxy A3 and A5 are already available in stores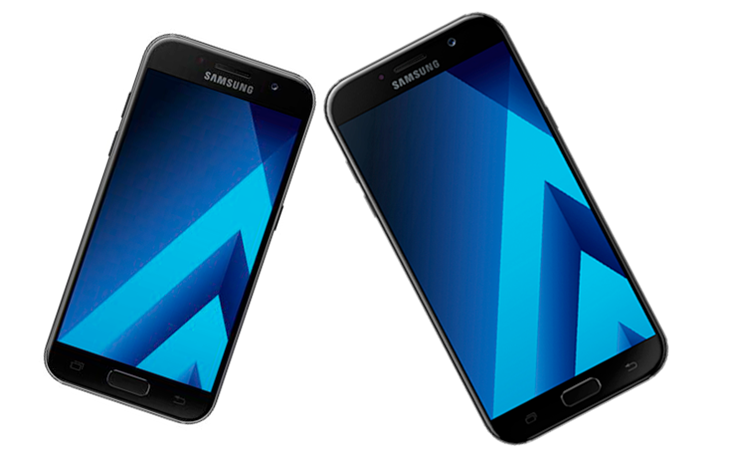 Recently, we had the opportunity to try out new mid-range smartphones Samsung Galaxy A3 and A5 for 2017. See our first impressions.
Both devices at the first glance aren't different, except the screen size
Both devices feature a slightly fresher, but still recognizable Samsung's design that combines aluminum and glass. The placement of Home button and the camera has been modified to yield the ease of use. The trick is that those are now in the full flush with the body, rather than convex, as they were before.
These two smartphones at the first glance differ the screen size. A3 has 4.7-inch screen, and A5 has the 5.2-inch screen. The screens have full HD (1280x720p) resolution, and the Always On option, which means that it will be turned on with the slightest tick of the device.
The new interface is simpler and more compact
The interface is available by the Android 6, it's compact, and easy to use, which was first seen in a simplified camera menu, and new options. So the 16-MP camera has the option of automatically change between the front and rear camera, easy to use interface, and takes selfies using gestures.
The main trump card is water resistance by IP68 standard, which was demonstrated on the presentation of devices. We had the opportunity to test the speed of the devices through Antutu Benchmark, which gave solid results. These Samsung's smartphones connect a good price ($380 for the A3 and $340 for the A5), quality design, and excellent features.
.
More about Samsung, smartphones.