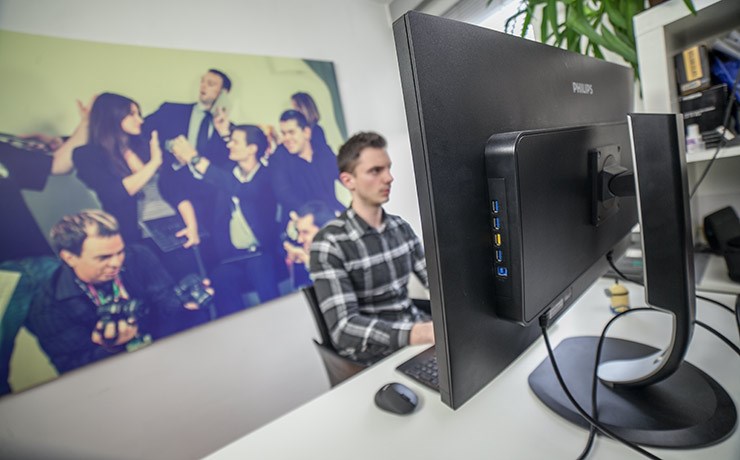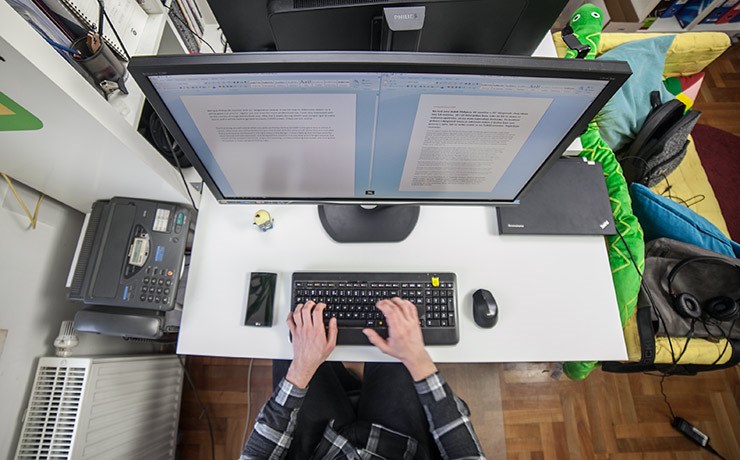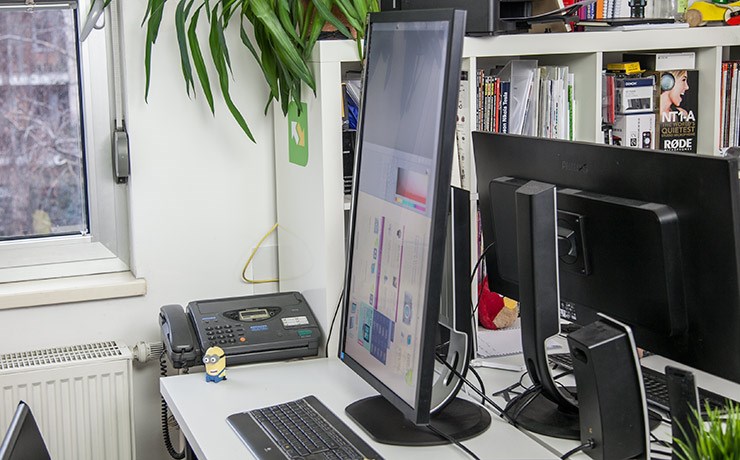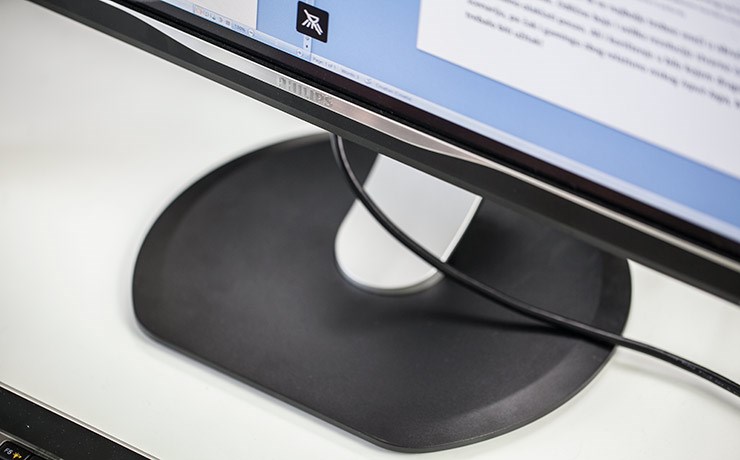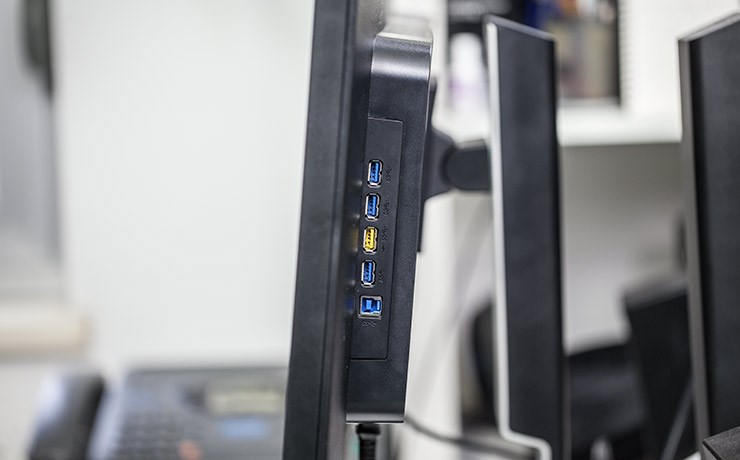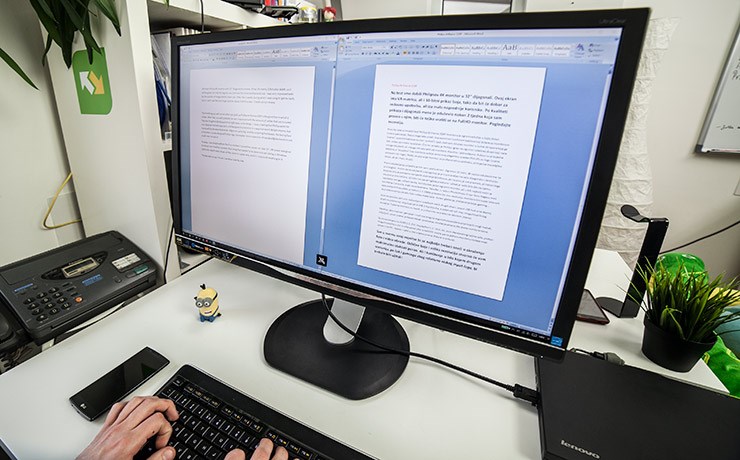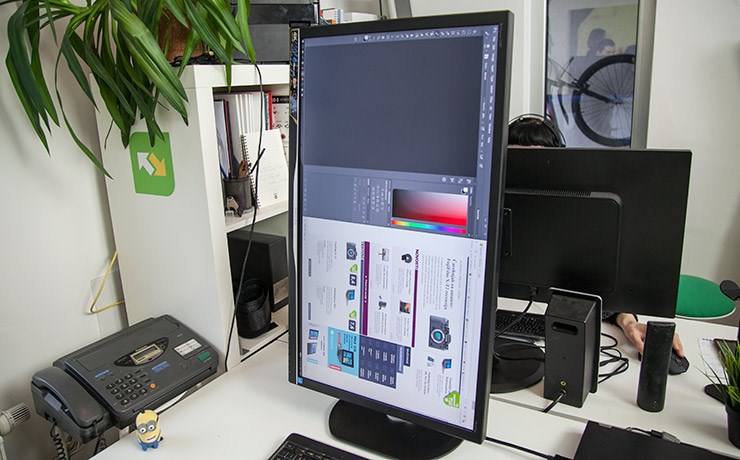 Like

Very sharp display and great colors
All ergonomic functions you might need
Picture in Picture mode
Big 32" diagonal
Dislike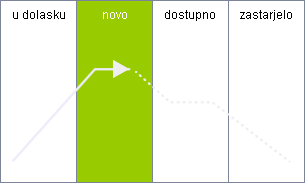 I have a feeling that Phillips went for very classical and safe approach, and designed this monitor in a way that won't delight anyone, but no one will be disappointed either. Edges are quite big, and the only thing that breaks the boring face of monitor is nicely designed Phillips logo. Somewhat more expensive ultra-wide edge-less monitors are much nicer to look at. Anyway, I was delighted from the first moment I turned the screen on. Vast 32", 4K screen was great to look at from the get go.
Dizajn i kvaliteta izrade
We were happy to see nicely done USB hub on the right side of the screen, which includes 4 USB 3.0 ports, one of which has fast charging. You can't deny that the monitor is well built. It doesn't shake on desk like some other large monitors. The only thing is that design itself is a bit boring.
Only thing that needed to be done is to set scaling in Windows. 10-bit color depth really shows all the colors in a great way, and it is a joy to do anything on it. The best way to use it to set 2 windows side-by-side. Also, working in Photoshop or Premiere is a breeze. The large resolution means you can put a ton of tools on a screen. You navigate trough menu by touch buttons which takes a bit to get used to, but the menu itself has great layout at you can navigate trough it with ease.
Uporabljivost i praktičnost
For connecting the monitor there is are HDMI 2.0, DVI, DisplayPort 1.2 and even VGA port. Besides the standard view, Phillips offers picture in picture and picture by picture mods, so you can view streams from 2 different sources like PC and laptop. Great colors and 4K resolution will make your job that much easier if you are working in Photoshop or Preimere, but using it in any other scenario, even gaming, will be much fun!

Even though it is not an IPS, but a VA panel, Phillips has Brilliance 328P6VJEB has 10-bit color depth. That means it can produce more shades of the same color than the standard 8-bit monitors. That makes it perfect choice for users who are professionally working on photo or video production.
VIDEO REVIEW
Philips 328P6VJEB/00 24-Inch LCD/LED Monitor - Black

Philips 328P6VJEB/00 24-Inch LCD/LED Monitor - Black

Raspoloživo

779.13 USD

Pogledaj ponudu