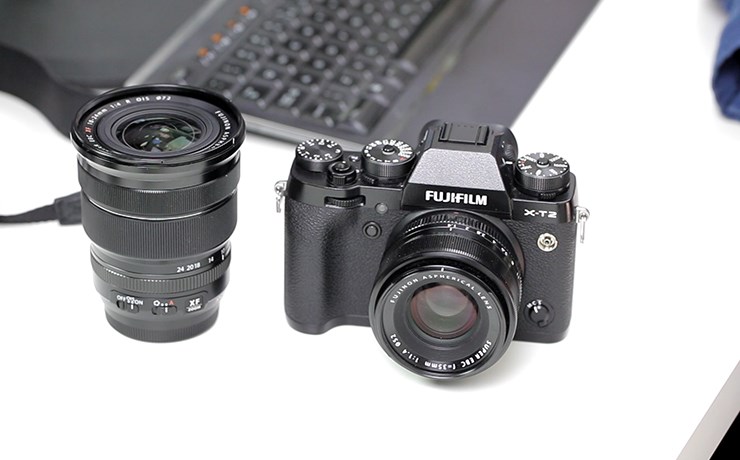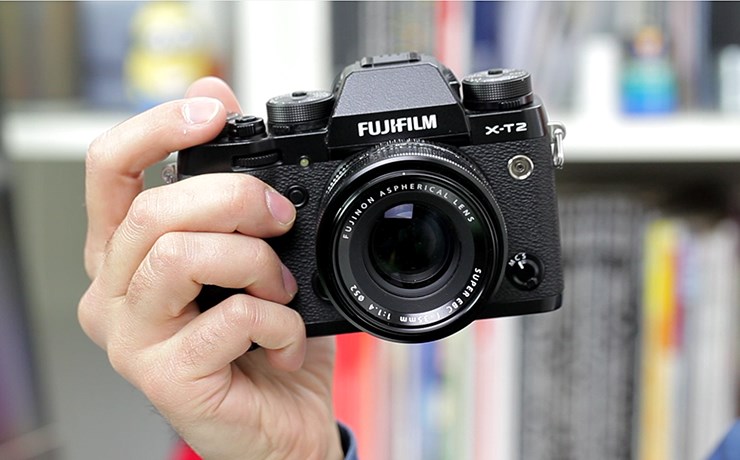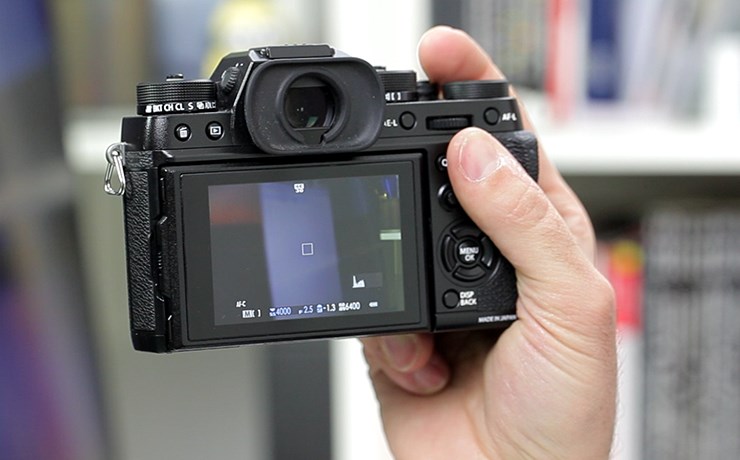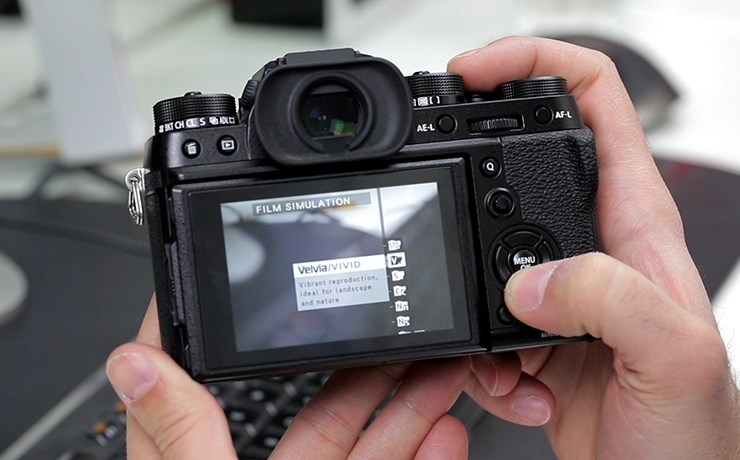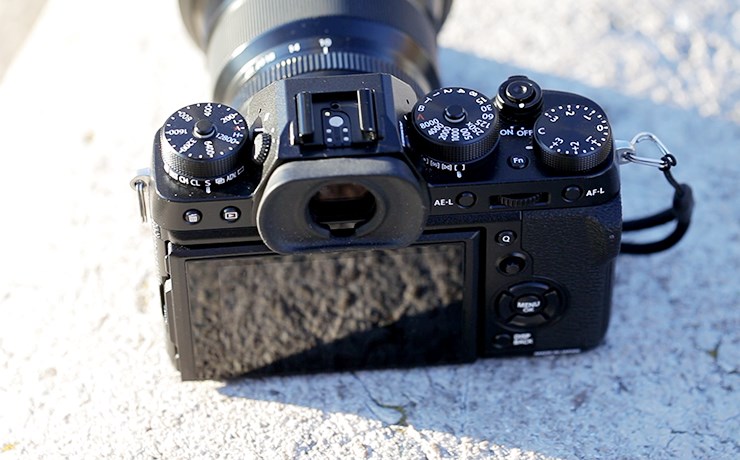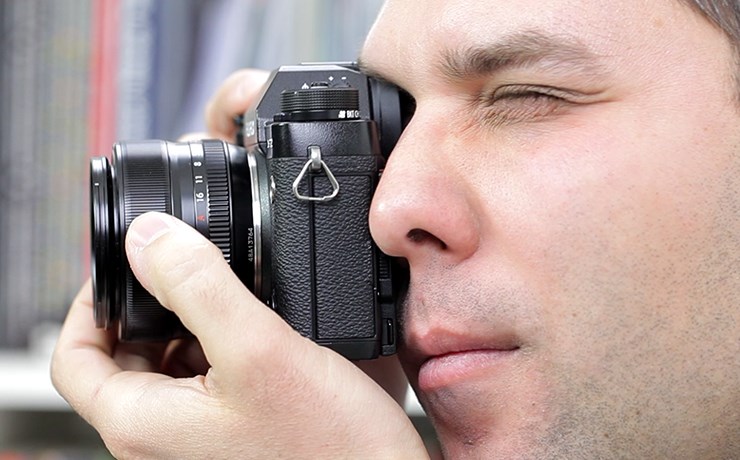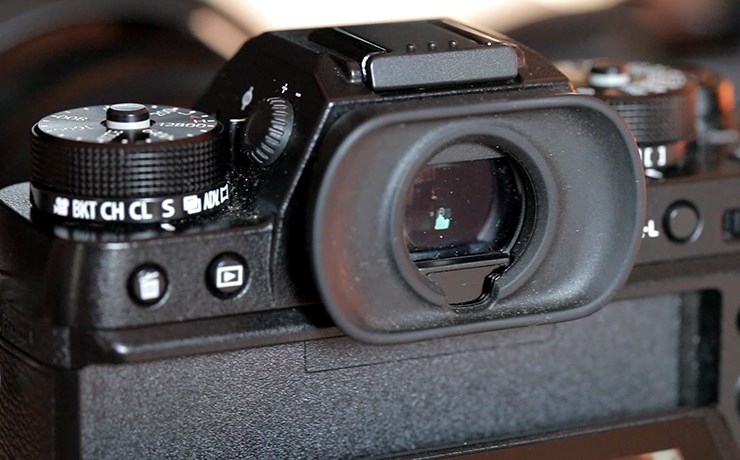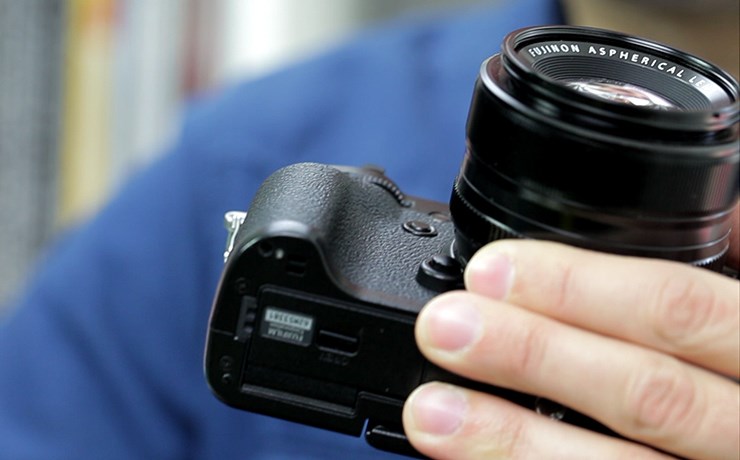 Like

Photo quality
Great ergonomics
Detailed electronic viewfinder
Excellent 4K video
Dislike

AF is not working good enough with different lenses
Available
September 2016.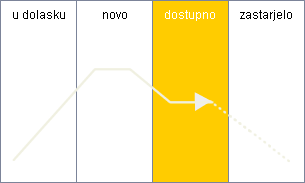 Design, ergonomics and built quality
Retro design with direct controls on top of the camera is a hit; not only it looks great, but it's also extremely versatile and easy to understand. X-T2 is sealed against moisture and dust, and with the optional grip, it significantly improves the use of larger and heavier lenses. We haven't give the top rating, because of small flaws: some buttons and wheels are extremely difficult to use with gloves.
Electronic viewfinder with OLED technology and 2,36 million dots is a real pleasure for framing. LCD display with superior imaging is pivoted by two axles, which enables swirling even when the camera is in the vertical position. The highest rating is absent, because the LCD is not touchable.
The battery life of approximately 350 shots is average, but we weren't overly impressed with it. This figure declines further in the cold weather. The battery can be charged in the device via micro USB cable, while the external charger is part of the standard package.
A 24-MP sensor captures images of the same quality as any competitor (high ISO, dynamic range), but it stands out with simulations of analogue films which give a special appearance of colors and contrast, without overenhancing them. Other manufacturers didn't make to do this in a such a quality manner.
Ease of use, menu and speed
Thanks to the great thought-out external controls Fuji X-T2 is a delight to use. It'll probably "hook" even the less experienced users on the use of manual settings. The menu is generally well designed, but there are some settings that are covered with a pair of layers in depth, and it is sometimes difficult to find it. Continuous burst of 8fps with autofocus is enough for sports, and the general responsiveness of device (turning on, functions, reproduction) is pretty good for mirrorless.
Connectability and memory
In addition to the microphone input, HDMI output, and connector for wired remote control, Fuji X-T2 has the faster USB 3.0 connector, which is necessary for transferring of large 4K video. Wi-Fi is built-in, but it has no GPS. There isa output for the monitoring headphones on the optional grip. Storing photos and videos is possible on two SDXC memory cards.
Fuji is not a producer who has traditionally put an emphasis on video, so the 4K video thrilled us, in this case. It's full of details, and without undesirable artifacts such as moire effects, posterization or excessive compression. The colors and contrasts are as good as in the photos, but in low light conditions, video looks great with ISO value up to 6400. There is peaking for easier manual focusing. But there is no zebra that would significantly help to determine the exposure.
Ease of using the autofocus is considerably raised with the new "joystick", which X-T1 didn't have, and the direct control over focal points is available thanks to that. The focus itself is extremely fast, and has advanced movement tracking, than previous X-T1 model, but it depends much on the lens. During our tests, it worked great with 10-24mm f/4 in all conditions, but with 35mm f/1.4 it needs 2-4 seconds in dim light.

Fuji X-T2 could be the ideal machine for those who want to improve their knowledge of photography; an unique ergonomics simply calls for experimenting with manual settings, while the device is packed with such advanced options, that you won't need better or more expensive device for years.
VIDEO REVIEW
FujiFilm X-T2

Fujifilm X-T2 Mirrorless Digital Camera (Body Only)

Raspoloživo

1,599.00 USD

Pogledaj ponudu
FujiFilm X-T2 with 18-55mm F2.8-4.0 R LM OIS lens

Fujifilm X-T2 Mirrorless Digital Camera with 18-55mm F2.8-4.0 R LM OIS Lens

Raspoloživo

2,199.00 USD

Pogledaj ponudu