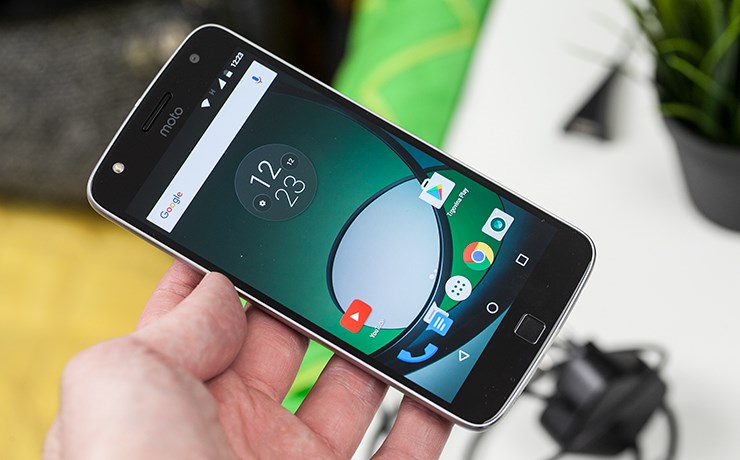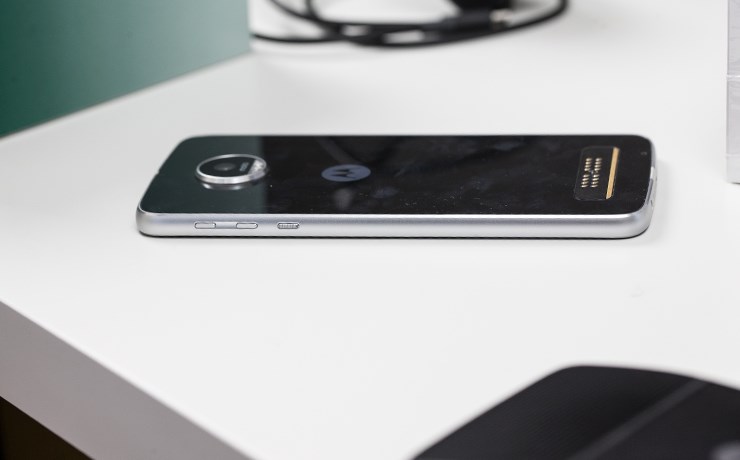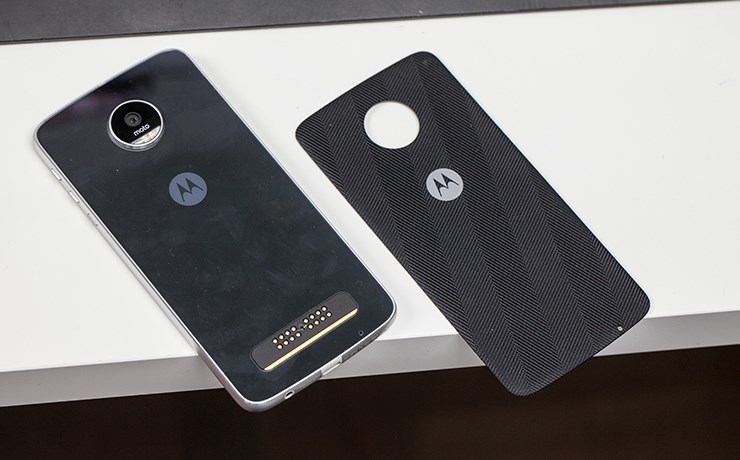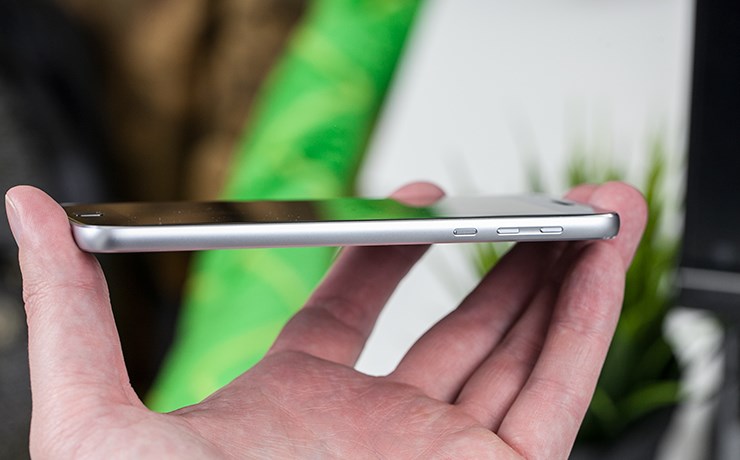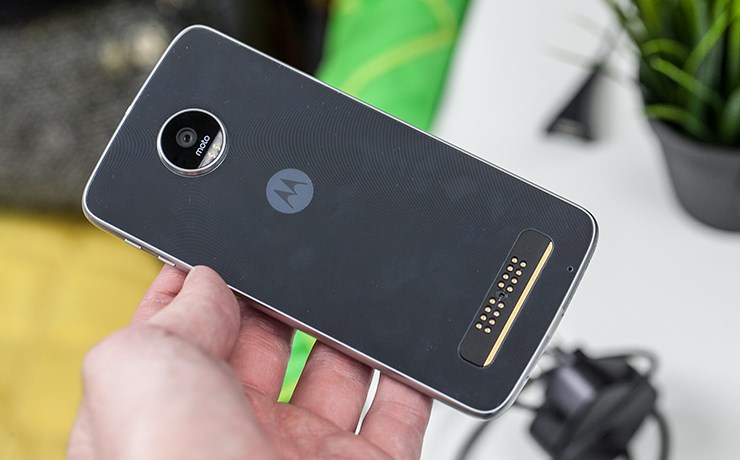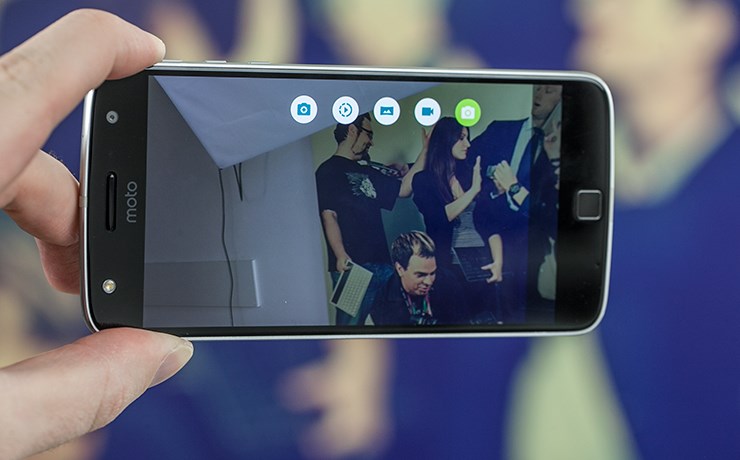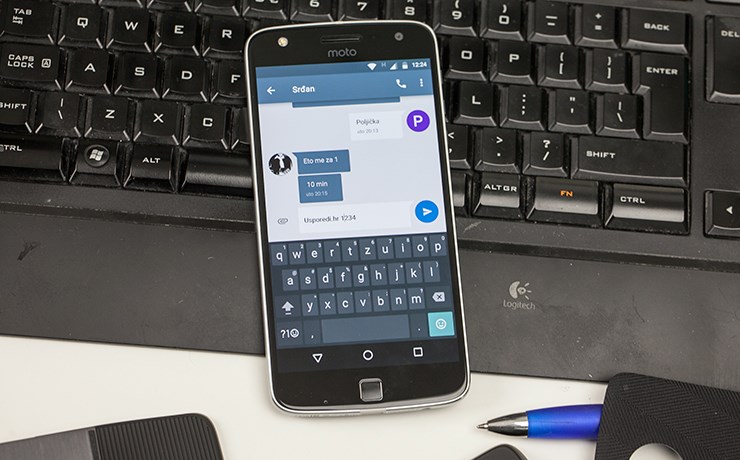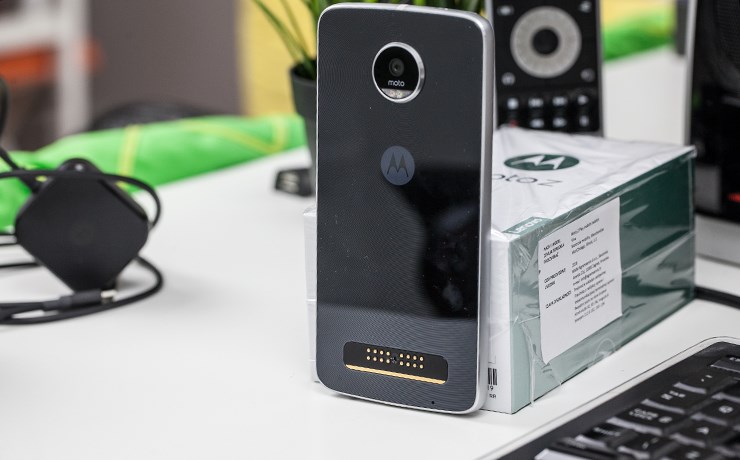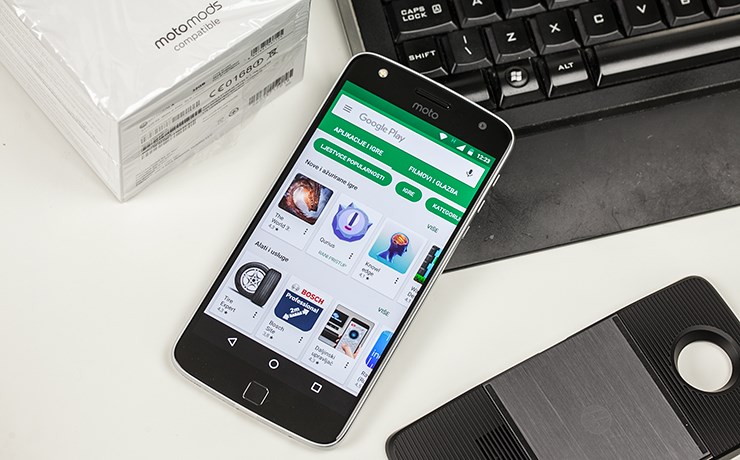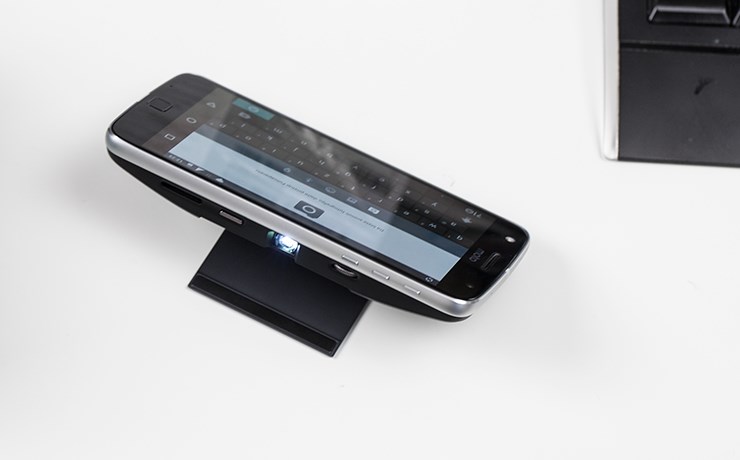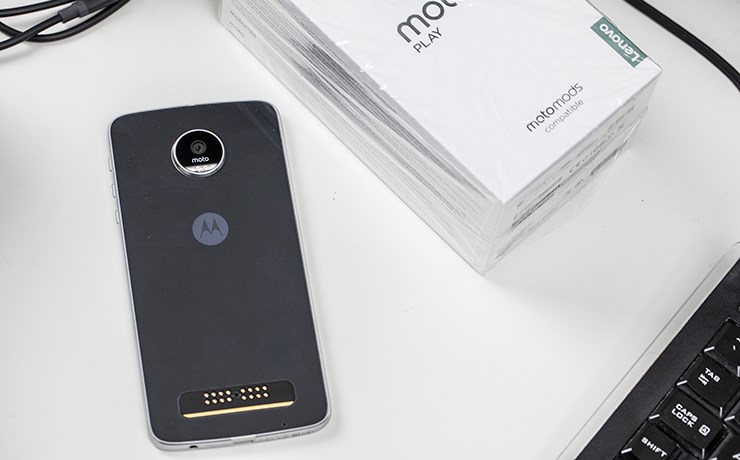 Like

5,5-inch AMOLED screen with thin bezels
You can add on different modules, like projector or speaker
Ultra-slim case (7mm) with built-in 3.000mAh battery
Dislike

The key below the display isn't key,but it's fingerprint sensor
Available
September 2016.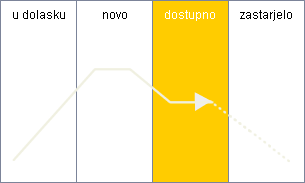 Ergonomics, design and built quality
Z Play, at first, looks surprisingly good. It is quite heavy for its size. The edge is made of real aluminum. The front and rear sides are made of glass. It acts firmly and has only 7mm profile. The design is reminiscent of the Galaxy S6. Ergonomics disappointed me when I realized that the key below the display is not Home button but only fingerprint reader, while the virtual keys are crammed up on the screen. keys for volume and screen activation are precise, well convexed, and a bit hard.
The 5.5-inch screen has a full HD resolution, resulting with pixel density of 403 ppi. It's enough for average users, but there are better displays, with higher pixel density, which is essential only for VR. It has excellent viewing angles, colors look nice, black is really black, just like on all the AMOLED screens. It has automatic light sensor, which is not bright as the Galaxy S7, but it's visible on the sun. Virtual keyboard can be lightened or darkened, and you can add edges on the keys.
The battery has a large capacity - 3510 mAh. It charges via USB Type-C connector. It supports Motorola Turbopower fast charging technology. On the back of the phone the magnetic connector is situated, so the Z Play can be expanded with add-ons called MotoMods. So, you can attach an additional battery. On GSMarena benchmark, the handset lasted a record 100 h in combined conditions of use. It lasted nearly two full days of advanced use on our test.
Operating system and usability
The system is the latest Android v6.1 Marshmallow and the upgrade to Android 7 Nougat is planned. Therefore, this is called "naked Android" - there are no updates on sites like LG, or Samsung. Many people love it, I personally don't like it at all. The top dropdown tape is sincerely immense, and a menu with white background, and the lousy design icons aren't something. But it can be changed. Everything is connected to the Google Cloud, such as photos... I prefer the classic menu.
Android Marshmallow 6.0.1 (with upgrade on Nougat 7) runs on a Snapdragon 625 chipset designed for the middle class smartphones. It is the octa-core processor that clocks on 2 GHz. The graphics card is Adreno 506. Games and apps are working satisfactorily quickly as a result of Motorola and Lenovo optimization. In milder games it won't stop, and with advanced 3D games, everything works very well. On AnTuTu Benchmark it achieved 63,000 points. 3GB of RAM should be enough for demanding users.
The app starts within 2s. and for the first shot it takes 1.5s. The interface has a clearly arranged and large icons, but it could be more intuitively arranged. It's easy to switch from the front to rear camera and vice versa. You can adjust WB, ISO, exposure. The photo quality is a higher average of smartphones. It's excellent for family usage, and maybe for travel, because stabilization is good. Photos are good in low light, with no excessive noise, details are good. It records video in 4K.
Front 5MP camera gives a wider angle (24mm, or 84 °), which means that more friends can fit in the frame. This is a higher average quality, but the photos are not spectacularly good. There is no noise, pictures are well stabilized, but colors and exposure are not always ideal (S7 Edge and iPhone 7 have better handled the front camera software). In low light, it has trouble with focusing, you have to trigger more photos, and turn on the flash. You can use LED light with 1080p video.
Connectivity, memory and multimedia
All types of connectivity are supported (Wi-Fi Direct, Hotspot, Bluetooth v4, NFC), except the infrared port. There isn't even a FM radio built-in. It charges and connects to a PC via USBType-C 1.0. Despite sufficient 32GB, memory can be expanded with microSD cards up to 256GB. The speaker is located on the handset. It's loud (up to 80dB) and the sound appears to be clean. It's not worth buying expensive headphones because you can hear the noise in the background.
With built-in A-GPS and GLONASS receivers, navigation via Google Maps provides voice guidance (turn-by-turn) in languages. Maps and voice instructions can be only partially downloaded to the device. The interface of the app is transparent, but not as intuitive as the iPhone and some older Microsoft, and Lumia devices.

Motorola is the first manufacturer which offered a modular phone. Not modular in manner that you can modify parts of the phone, but you can build it by "sticking up" extra zoom camera, JBL speakers, projector or PowerBank. Z Play in its 7mm slim body has all the most advanced features. There is a 5.5-inch AMOLED screen on the front, which works on the latest Android v6.1 Marshmallow.
VIDEO REVIEW
Motorola Moto Z Play

Motorola Moto Z Play 32GB XT1635-02 SIM-Free 4G/LTE Single-SIM Smartphone - International Version with No Warranty (White/Gold)

Raspoloživo

599.00 USD

Pogledaj ponudu
Motorola Moto Z Play

MOTO Z PLAY (32GB) 5.5" - 4G LTE Factory Unlocked GSM (International Model) BLACK

Raspoloživo

418.87 USD

Pogledaj ponudu
Moto Z Play

Moto Z Play - Black - 32GB (U.S. Warranty)

Raspoloživo

449.99 USD

Pogledaj ponudu