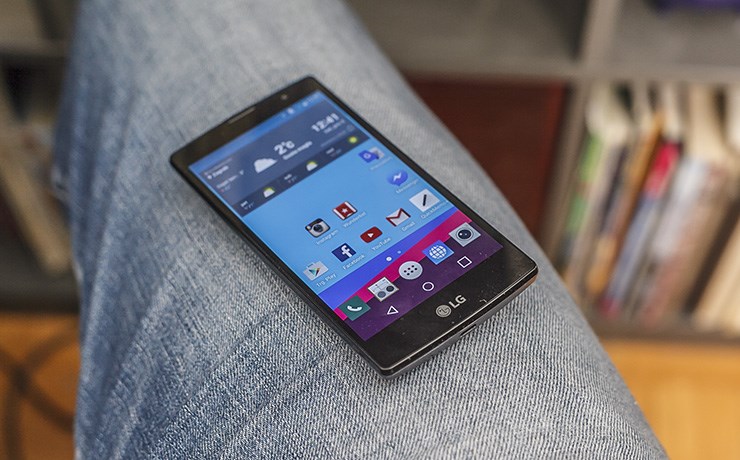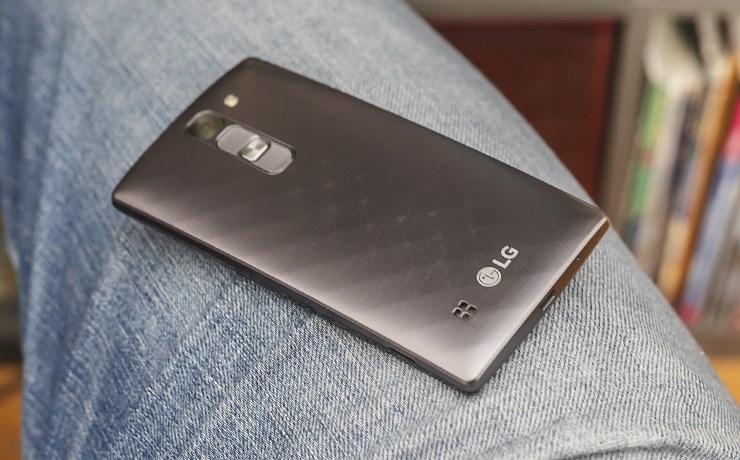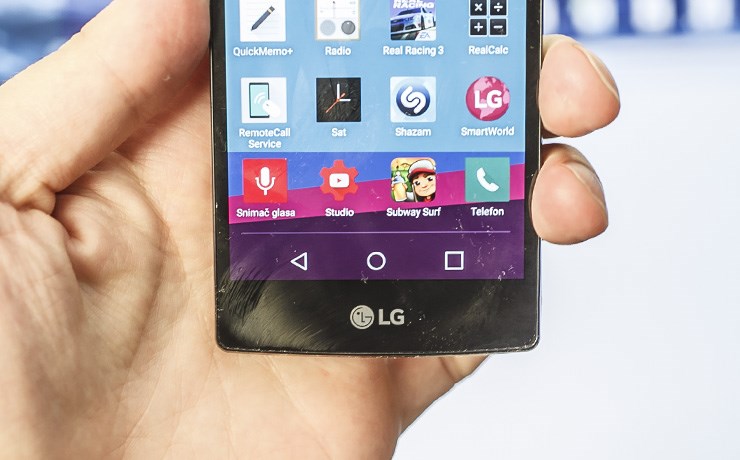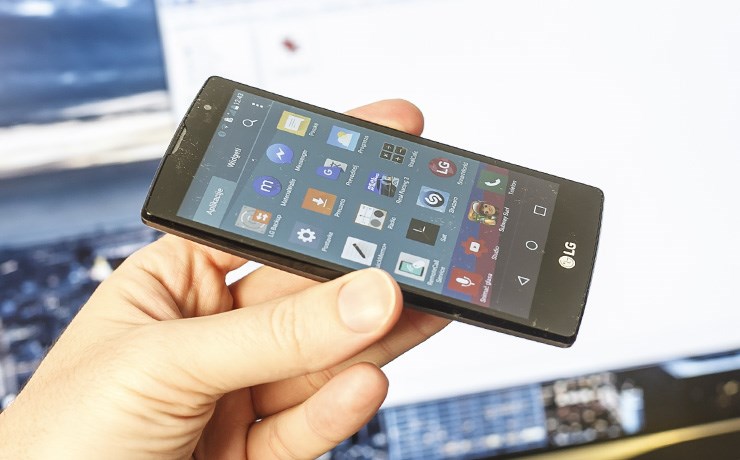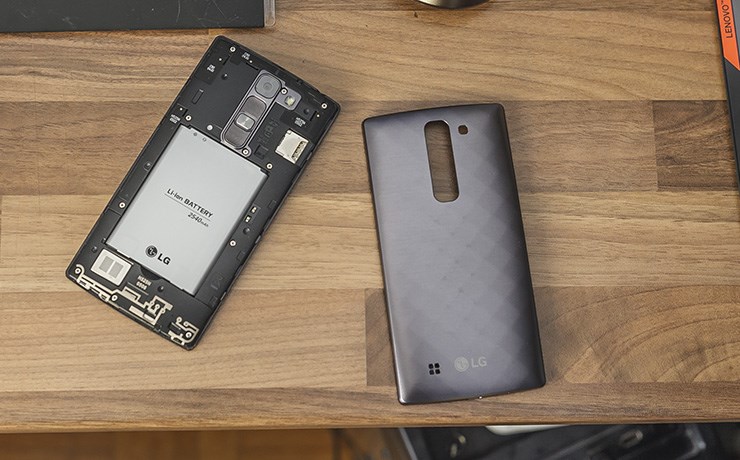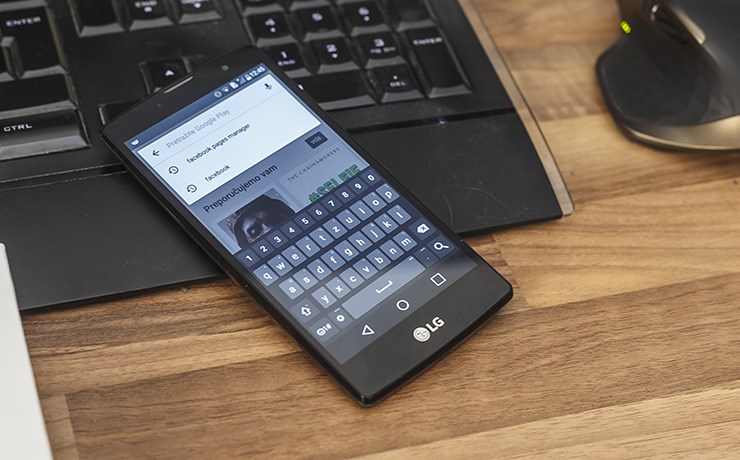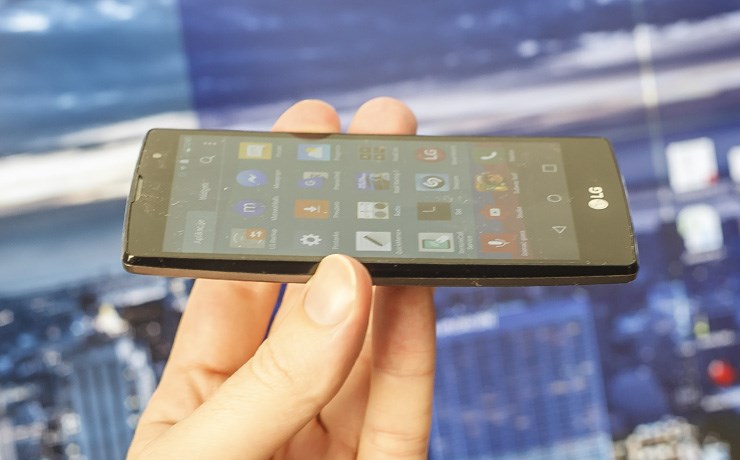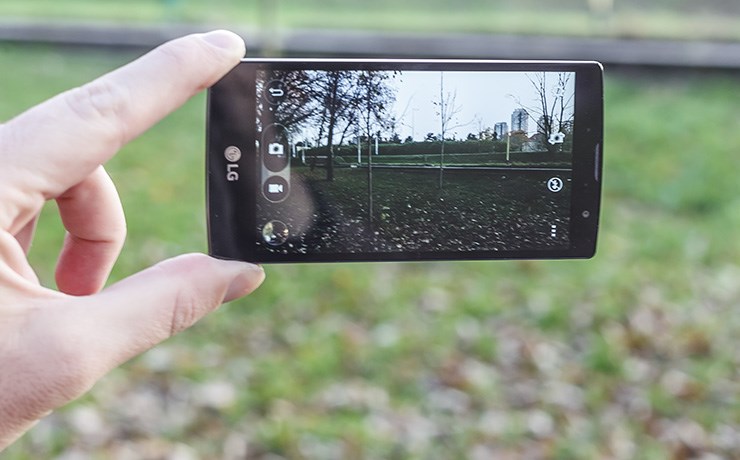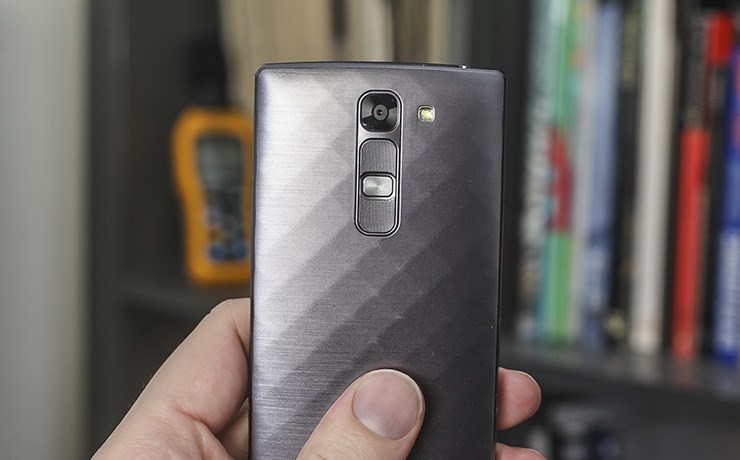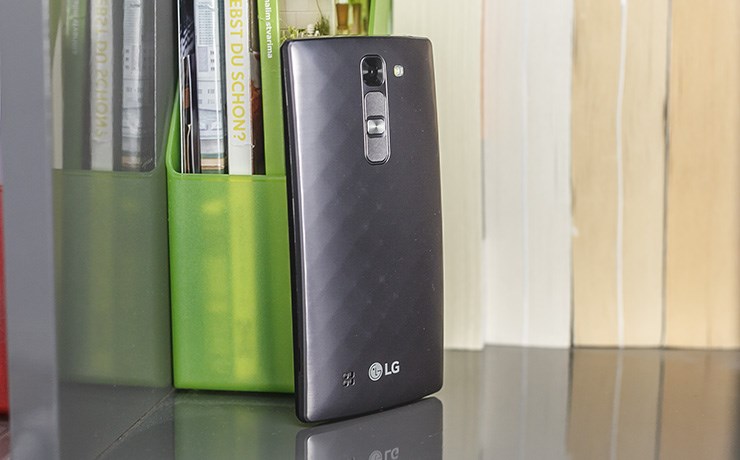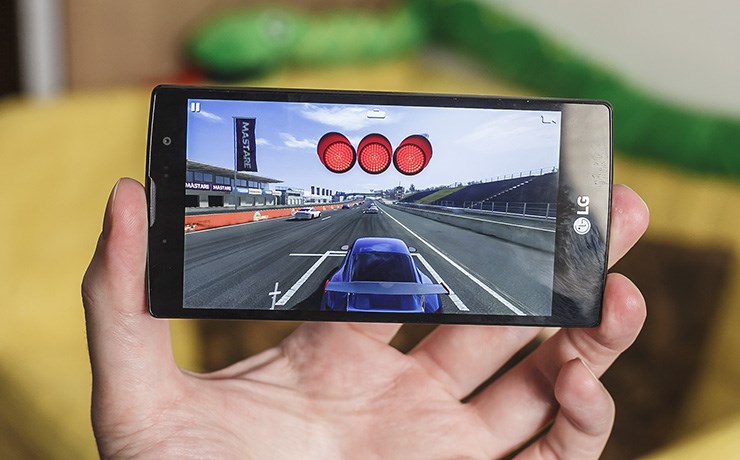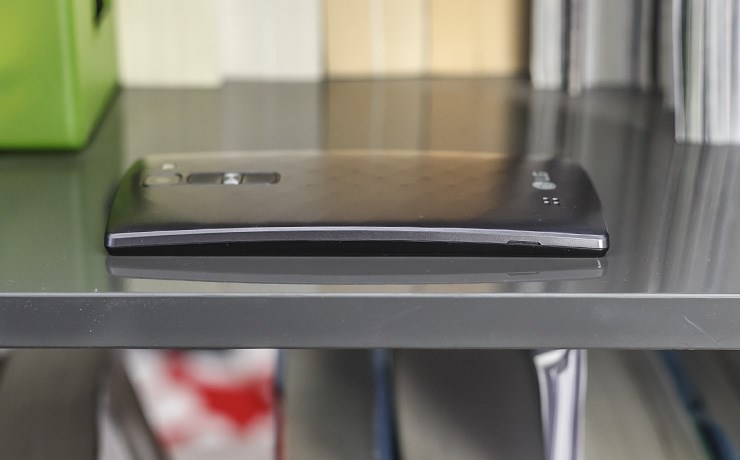 Like

5-inch IPS display
Android OS with LG upgrade (easy to use)
Dislike

Virtual keys are part of the screen
Low preformance chipset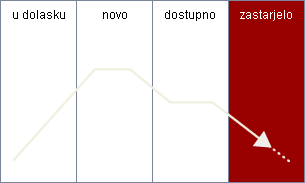 Ergonomics, design and built quality
G4c design has nothing to do with LG G4 flagship. G4c looks the same as the LG Magna or other cheap LG smartphones. Build quality is average, plastic is a little thicker in profile (10.2mm) but looks good on the back and in pocket you wont feel it. Ergonomics is good although virtual keys below the screen are not separated from the screen. Adjusting the sound level and unlock on the keys behind is not as accurate as on the more expensive G4 model.
5-inch HD resolution display (294ppi pixel density) has a IPS technology and provides good viewing angles. It's a bit darker compared to the Samsung displays, but still it's sharp and well visible in the sunny outdoors. The screen is actually the biggest advantage of this device. The only thing is that its covered with glass catching fingerprints and a lacks smoothness. Virtual keyboard has number keys on top, but it sometimes slows down because the phone has slower chipset.
Li-Ion battery is replaceable under the hood. It has a capacity of 2540 mAh which is average, maybe a little better for the class of smartphones. On test, the battery did not survive two days but possibly a day and a half for more advanced use, which means that along with playing games and use of applications you will need to charge it almost every day.
Operating system and usability
Android v5 lollipop version has excellent LG interface upgrade. The upper dashboard pulled from the top has all the icons you need and they are large enough. The menu has large icons and you can adjust its size and the keys at the bottom of the screen can be changed (you can put 6 icons in one row). Interface will slow down if you install a bunch of applications (8GB of memory is enough for a lots of apps), so this is a smartphone for basic messaging simple apps.
Snapdragon 410 chipset has a quad-core 1.2GHz processor, Adreno 306 graphics chip and 1GB RAM. On AnTuTu benchmark it achieved 3-5 fps. Finally with 20,000 points. It takse a while to start the game you can feel a little twitching. Android v5 is a bit slow - basic functions work well, but it can open up to 8 windows in Web browser. After I installed a bunch of applications it got even slower.
Camera application activates after 2-3sec. Snapping is instant. The interface has all the icons you need (they're not too small) but there are no manual settings, panorama or HDR. Photo quality from 8MP camera is average - photos are usable but the details have a lot of noise. Colors are good. In low light (F2.4) noise is even greater on detail. Video in HD 720p resolution per day seems useful, but at night picture is ausable only for some basic purpose.
Front 5MP camera gives good pictures when it's sunny (we photographed when it was rainy). It has a wider angle - all your friends will fit in the picture. In low light, photos have more noise and sometimes are blurry (as expected with F2.4 aperture). HD video is sharp, but shakes a little. In low light video is solid, better than the video at night on some expensive smartphones.
Connectivity, memory and multimedia
3G, 4G LTE, WiFi (Direct, hotspot), Bluetooth and NFC are supported while only the infrared port is missing to replace your remote controlers. Standard microUSB v2 connector is built in for charging and connect to PC. Internal memory has 8GB - sufficient for all applications. MicroSD cards go up to 128GB. On 3.5mm you can connect headphones for FM radio. External speaker has 73-74db lodness which is not very loud and it's not worth buying some more expensive headphones.
With A-GPS modul, Google Maps navigation is supported with turn-by-turn voice instructions. The interface is clean and simple, but not as intuitive as the iPhone or the HereMaps navigation. For this screen size and display quality we rate 8.

If LG G4c was advertised as a mini version of the popular flagship LG G4, it would be fake advertising. G4c is another in a series of affordable budget LG mobile phones with high-quality 5-inch IPS screen. All the other options and functions are average or low preformance.
VIDEO REVIEW
LG G4C H525N

LG G4C H525N 8GB 8MP 5-IN CERAMIC WHITE FACTORY UNLOCKED 4G/LTE CELL PHONE

Raspoloživo

169.99 USD

Pogledaj ponudu