We are constantly talking about accelerated technology advancement and new opportunities that are emerging on a daily basis. There are generations that could not even imagine the emergence of smartphones and other gadgets, without today's life seems unimaginable. So we returned in 1987, the beginning of a technological "madness" that still lasts, to see the very beginnings of today's most popular machines, as well as software. We have highlighted five interesting devices and programs that marked the period 30 years ago.
IBM PC Convertible 5140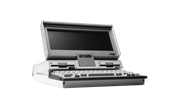 If the IBM PC Convertible 5140 name could be reminiscent on a convertible car, it' was actually the first laptop to appear on the market. The computer weighted 13 pounds (~6 kg) contained Intel 8088 (4.77MHz) processor, 256KB RAM, two 3.5-inch floppy disk slots, 2.400 mAh NiCd battery, foldable monochrome 640x200 screen. Best of all - it did not have a hard drive. But this miraculous device remained unavailable to many because it cost $2,000. Today, the most expensive and most powerful laptops cost that much, and their diversity on the market is so great, that every laptop model comes with at least two configurations.
.
Microsoft Windows 2.0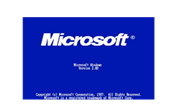 On December 9, 1987 OS Windows 2.0 has brought a number of popular solutions. This is the first version of Windows that has enabled overlays of program windows, desktop icons and VGA graphics (16 colors). The popularity of this product has been tricked by Apple, who sued Microsoft, arguing that the new Windows resembles their Macintosh OS too much. Apple has lost the trial, and Windows has continued to develop, ultimately took on today's form, and reached number 10.
.
Zelda II: The Adventure of Link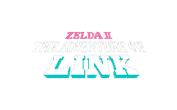 Though today there are gaming tournaments, playing in teams, the resolution must be 4K, and the hiccups in game is something that craps every player, gaming has been developing for a very long time. This goes in favor of the arcade 2D game Zelda II: The Adventure of Link, developed by Nintendo 30 years ago. Although this was the most popular game at the time, today it is considered one of the worst Zelda games ever made. So much about how the gaming industry has moved on in "just" 30 years.
.
GM Sunraycer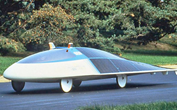 Today electric cars are becoming more and more common on the roads and we are slowly turning to the development of driverless cars. But 30 years ago, it was unthinkable that anything except gasoline and diesel could power up the car. That is why GM Sunraycer is important. Namely, it is the first solar-powered car that had 8800 solar cells, giving a power output of 1500 watts, which gave a speed of 68 mph (109 kph). $2 million has been spent on its production, so it's no surprise that it could not be seen in the car shops, or on the road.
.
Canon RC-760
30 years ago USA Today was the first newspaper with digital photo on the cover. So, most of the photojournalists in 1987, were armed with Canon RC-760, one of the first digital cameras with as many as 600,000 pixel resolution. Exactly that year, the EOS system, which has been kept up to date as one of the standards in photography, has been introduced. The price of the Canon was $5,500, and today for that money, all the possible and impossible equipment that measures millions of pixels resolution can be bought.
.
More about technology.
Komentari (0)
Pročitano (316)